Imagine living in a world where people thought about things? You can't? Yeah sometimes I can't either and that's why I created the mirror series
"Reflective"
.
Society needs to open their eyes and see what we did and what is happening in the world around us. Why should we keep silent and wait for someone to be the hero when all of us have a voice we can use? Social Media is a huge mirror, but at the same time it is also a bubble where we can either make a change or change nothing. The path to use our voices isn't a straight or even a path without obstacles, but that's what gives us character and even more power.
Don't do nothing, at least be
"Reflective"
and create your beacon of light
.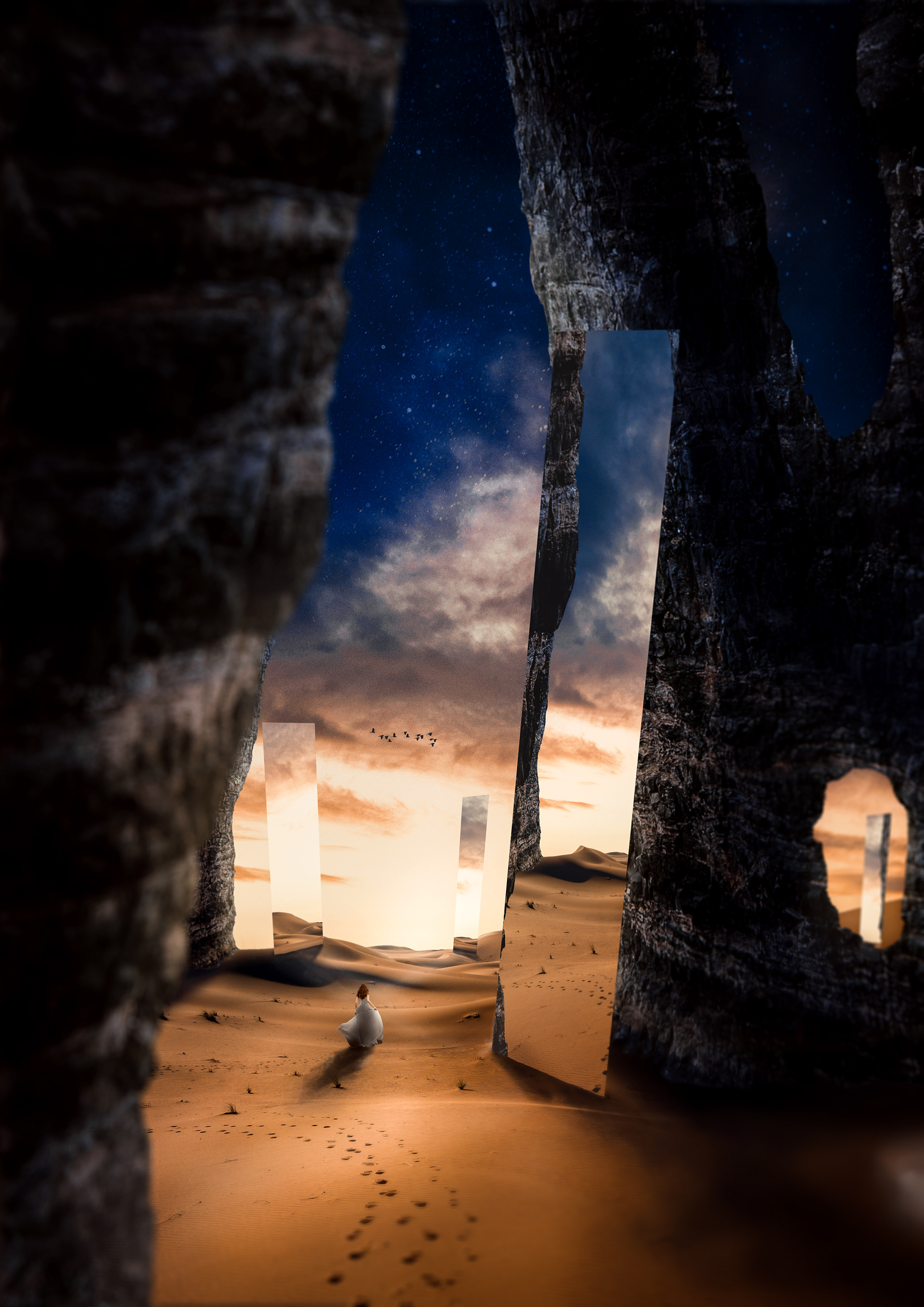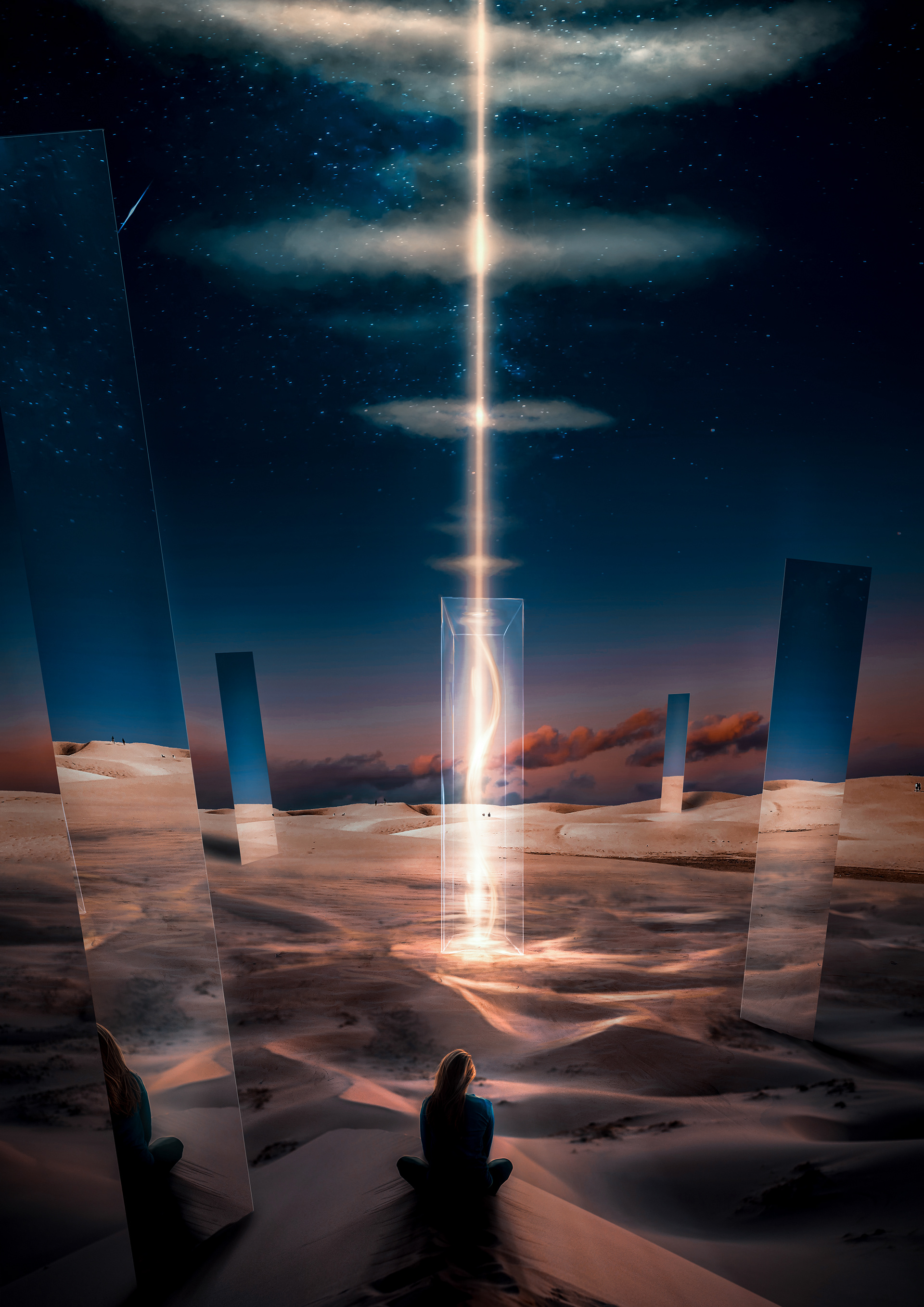 To me these are the three stages of reflection, the release, the walk and finally the acceptance.  You see the three steps either starting from left to right or right to left, each one of us as a different experience and that's part of our own walks through life.
Join her, join freedom and run from silent.
I created these two speed versions of my process so you could also watch how my path was made. All the photos used in these two photo-manipulation pieces, where sourced via Unsplash and the mirrors created fully on Photoshop.